OPERATIONAL SECURITY SERVICES, INC. ("OSS, Inc.")
Verified Service Disabled Veteran Owned Business (SDVOSB)
101 Main Street Ellendale North Dakota 58436
Duns# 829166441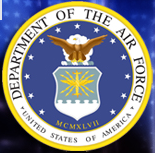 Currently OSS, Inc has teamed up with Twin Imaging
to provide the US Air Force a solution to their
Electronic Records Management (ERM) issues

This included providing an off the shelf software solution and the
training on converting paper documents to electronic format.

Development of a Secure Remote Scanning System
to reduce the cost of transporting the Paper documents
from both AOR's. In addition they also required that they have these records
Cataloged and Indexed to facilitate locating documents after they are scanned.

OSS, Inc / TI team provided AFCENT (Air Force Central Command)
with our recommendations for the storage of the data
as the conversion process moved forward.

By providing AFCENT with this detailed solution it gives the
Air Force a viable option on the saving Tax payer's money.

Also look at the OSS, Inc in the News page
to read about how OSS, Inc and the companies that we are working with
are looking to bring jobs to the South Eastern North Dakota
and
North Eastern South Dakota Regions.
Support our effort by following the links to our Teaming companies
to see the services that together we can provide your company, and how we can do business together!